Welcome to the Dune Wiki
This wiki, founded in August 2005, catalogs the fictional Dune universe in one dedicated hierarchy. There are currently 2,645 articles in this Wiki.
Anyone can contribute to this project. If you'd like to become involved in improving and expanding Dune Wiki check out the Welcome page. You might also find the Community Portal, and the Dune Wiki Guidelines page useful.
WARNING: Many pages in this wiki contain 'spoilers'!
This wiki aims to provide in-depth information about all characters, events and technologies in the Dune Universe - Spoilers are unavoidable.
[

edit

]Did you know...
... that Galach was the official language of the Imperium?
... that the Tupile Treaty demanded that the location(s) of the planet(s) called Tupile remain a secret?
... that the Sietch was led by a Naib?
... that under the Regency of Alia Atreides, statues were portrayed of the two faces of Alia and her brother Paul, akin to the statue of Janus?
... that Alia was called the Hawt-fish, a gross insult, on the Out-worlds, near the end of her brother's reign?
... that The First Hrethgir Rebellion lasted about 9 years?
... that Rikka's Planet was surrounded by a world-generated no-field which rendered it completely invisible?
... that Minotauros Atreides spent his childhood on the Nagge island?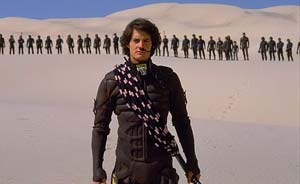 Science Fiction Literature
Go to these sites for info or for help with your own wiki!
Dune • Ender's Game • The Expanse • Hitchhiker's Guide to the Galaxy • Honor Harrington • Many-Colored Land • Ready Player One • Red Rising • Wild Cards
Want your community included? See how!

Ad blocker interference detected!
Wikia is a free-to-use site that makes money from advertising. We have a modified experience for viewers using ad blockers

Wikia is not accessible if you've made further modifications. Remove the custom ad blocker rule(s) and the page will load as expected.