Welcome to the Dune Wiki
This wiki, founded in August 2005, catalogs the fictional Dune universe in one dedicated hierarchy. There are currently 2,644 articles in this Wiki.
Anyone can contribute to this project. If you'd like to become involved in improving and expanding Dune Wiki check out the Welcome page. You might also find the Community Portal, and the Dune Wiki Guidelines page useful.
WARNING: Many pages in this wiki contain 'spoilers'!
This wiki aims to provide in-depth information about all characters, events and technologies in the Dune Universe - Spoilers are unavoidable.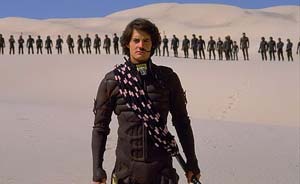 Ad blocker interference detected!
Wikia is a free-to-use site that makes money from advertising. We have a modified experience for viewers using ad blockers

Wikia is not accessible if you've made further modifications. Remove the custom ad blocker rule(s) and the page will load as expected.