Welcome to the Dune Wiki
This wiki, founded in August 2005, catalogs the fictional Dune universe in one dedicated hierarchy. There are currently 2,669 articles in this Wiki.
Anyone can contribute to this project. If you'd like to become involved in improving and expanding Dune Wiki check out the Welcome page. You might also find the Community Portal, and the Dune Wiki Guidelines page useful.
WARNING: Many pages in this wiki contain 'spoilers'!
This wiki aims to provide in-depth information about all characters, events and technologies in the Dune Universe - Spoilers are unavoidable.
[

edit

]Did you know...
... that Chakobsa evolved from Bhotani?
... that the resting place of the skull of Leto Atreides I on Dune was called The Holy Place?
... that the Bene Tleilax city of Bandalong was considered sacred, and was not allowed to be visited by non-Tleilaxu powindah?
... that under the Regency of Alia Atreides, statues were portrayed of the two faces of Alia and her brother Paul, akin to the statue of Janus?
... that Alia was called the Hawt-fish, a gross insult, on the Out-worlds, near the end of her brother's reign?
... that Cogitors were tended by the Secondary monks?
... that the artficial Richese moon, Korona, was destroyed in the Great Spice War?
... that Holtzman was a cyborg which appeared every 1,862 years?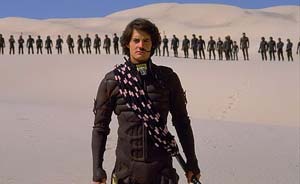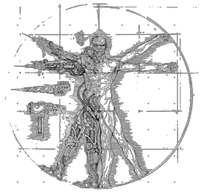 Science Fiction Literature
Go to these sites for info or for help with your own wiki!
Dune • Ender's Game • The Expanse • Hitchhiker's Guide to the Galaxy • Honor Harrington • Michael Vey Series • Ready Player One • Red Rising • Renegades Duology
Want your community included? See how!